Wineries are blessed with having a product that makes for a great gift – one that you can never have too much of. This is perhaps why wineries that run giveaway contests see such great results.
Giveaways are exceptionally effective for wineries because they generate a lot of discussion – this in turn raises awareness of your brand, grows your follower count, and keeps your current fans excited.
Introduction To Winery Giveaways
In case it's not self-explanatory, a giveaway contest consists of a prize that's given to a winner who has fulfilled a given criteria of your choosing. It's good practice to require that, as part of criteria for being selected as a winner, your entrants must do something specific because you can get them to do things that benefit your business, such as sharing your page, tagging a friend, or signing up for your email list.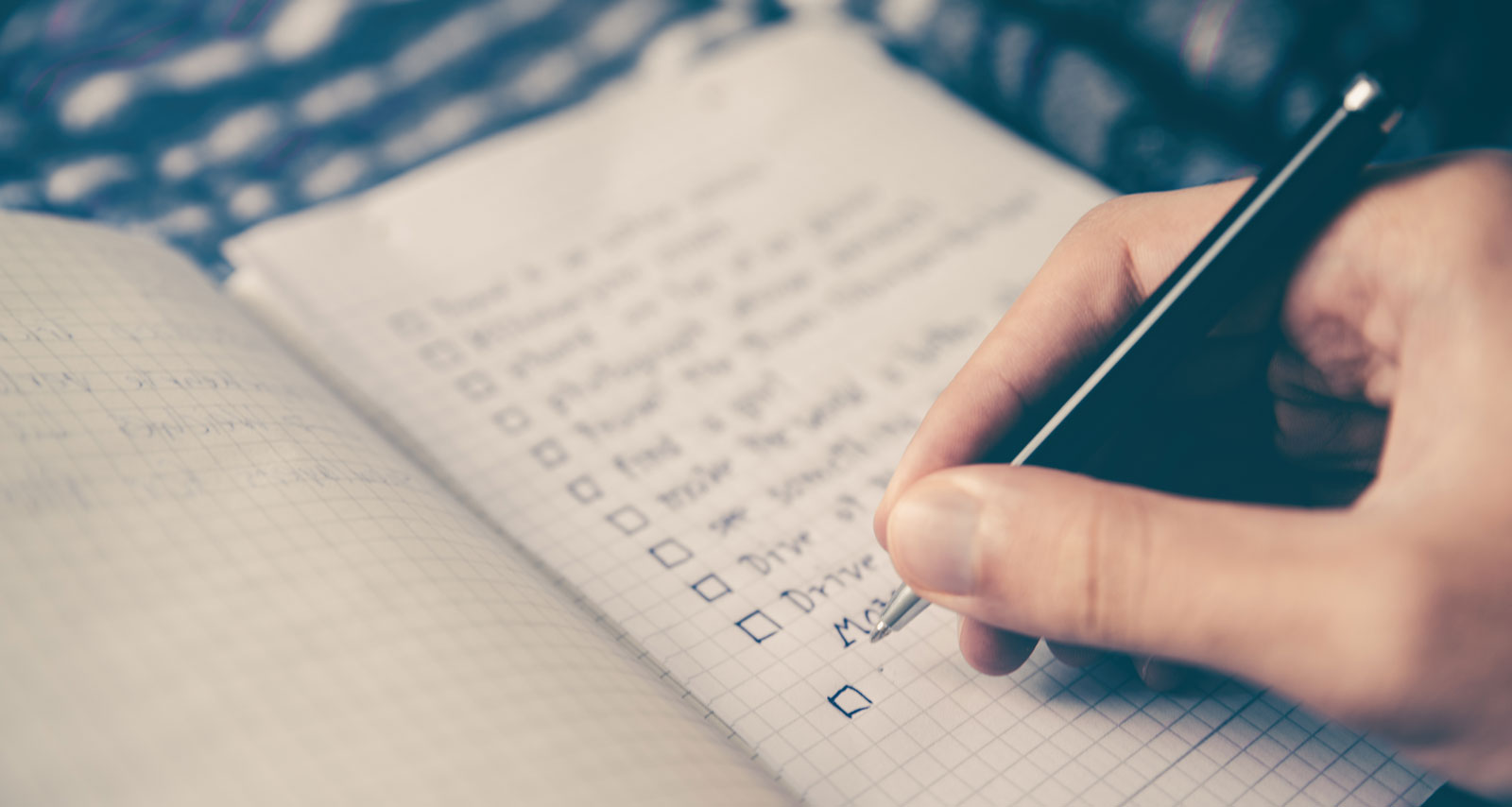 Creating Your Giveaway Contest
To ensure a successful contest, make sure you've thought the whole thing through. If you just decide to give something away without having a clear picture of how it will benefit you, your giveaway will not be nearly as effective. Follow these guidelines:
Know your objective.
Having a clear understanding of what you want to achieve with your giveaway contest will allow you to plan everything about it. Is your goal to get more followers? Do you want to have photos of people holding your wine bottles? Want to increase the loyalty of your existing fans? Are you trying to grow your email list? Knowing your objective will allow you to set the best rules to get you the results you want.
Decide on the prize.
Be sure you know the law for your state as to whether or not you can give away wine in a contest. If your state prohibits giving away alcohol, you can instead give away branded merchandise (such as wine glasses, shirts, etc) or products from related businesses. We'll cover some great prize ideas at the end of this post. Just make sure that whatever you give would be something of interest to your entrants!
Set the rules.
The contest rules are where you tell your entrants what they must to do participate in the contest. Keep it simple, as difficult rules can create a barrier to entry that people may not want to cross.
Your rules should be in alignment with your objective, so if your goal is to increase your follower count, make the entrants tag a friend on the giveaway post, share the post, or both. It is not recommended that you require your entrants to make their friend follow your page, as this only serves to bloat your follower count with potentially lukewarm fans and can lead to poor engagement ratios.
If your goal is to collect emails, make a page on your website with a web form that allows your entrants to submit their name and email address. You will then pick from that list, so be sure you can collect their name so you can tag them in your post when you've selected the winner.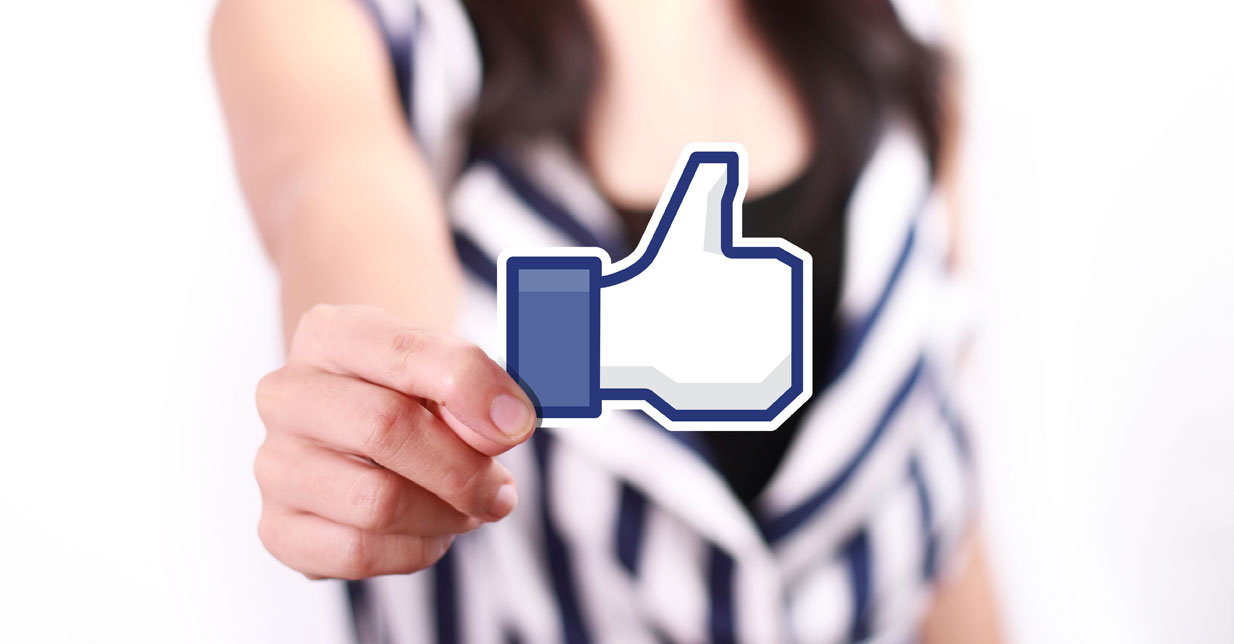 Rule Ideas
Use contest rules to create a desirable result for your winery. Below are some ideas. Make sure you're not running a contest with a question for which there's only one correct answer. This makes some people feel more entitled to win, especially if they were the first person of many to comment with the right answer.
1. Caption contest
With a caption contest, your followers have an opportunity to be creative, so give them a photo they can work with. Finding pictures that would invite humorous captions will make it easier for people to submit and get you a higher number of participants. Pictures that evoke positive emotions can invite heartfelt comments that can associate those positive emotions with your winery.
2. Like / comment / like & comment to win
You can never have too many "like & comment" contests . They can be used to promote everything from an event at your winery to new a product release. This creates higher visibility for your campaign and allows you to drive targeted traffic to your online store.
3. Fan posts a photo, you choose the winner
Make your photo contests fairly simple to encourage more users to participate – a photo of their favorite wine, for example. If you use a hashtag for your contest, make the hashtag easy to remember. Remember also to post the winning photo on your social media accounts to boost your winery's social proof.
4. Share post to win
Be mindful about the post ask your followers to share. Your post could likely be the first impression of your brand for many of your followers' friends, so you will want attractive content and imagery. Events, new products, and even promotions make for a very effective starting point for potential customers to get a glimpse of your company.
5. Holiday related rule
Holidays and events can be extremely useful for giveaways since your followers will likely already want wine to celebrate the occasion. If it's Valentine's Day, have your followers tag the person they'd like to be their valentine. Thanksgiving? Tag someone you're thankful for. When graduation season rolls around, tag a college graduate that would love to kick off adulthood with a quality wine. The possibilities are vast!
6. Email opt-in
Set up a page on your website with a form where followers can submit their name and email address. Then, include a link to that page on your giveaway post. To select a winner, randomly choose from the names you've received from those form signups. This can be an extremely powerful strategy if used properly.
Giveaway Ideas
If your state allows you to give free wine to contest-winners, then you're set. If not, here are some creative ideas to inspire your choice of prize.
1. Branded merchandise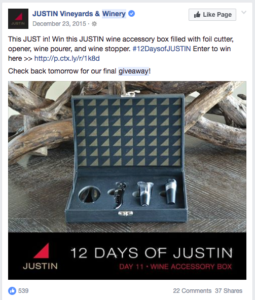 Giving away branded merchandise is an excellent way to keep your followers thinking about you without any further effort on your part. The possibilities here are endless, but a great idea is to give away a pair of wine glasses with your name and logo on it. Now, every time they have a glass of wine, they remember you. Just take care to ship the glasses safely!
2. Gift card for a partnering restaurant
Partner with a local restaurant to expand your reach – even better if you can partner with one that serves your wine! You can use this as an opportunity to introduce yourself to fans of the restaurant who may not know your brand, and to establish your wine as the perfect complement to their meal.
3. A date for two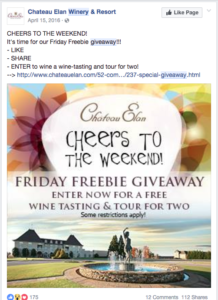 For many, wine is a key element for the perfect date. Have a curated tour that includes romantic walks, photo ops, and/or private tastings to create the perfect ambiance for any couple. Encourage the entrants to comment & tag the person they'd want to share this prize with.
4. Holiday-related giveaway
Use your winery as the ideal retreat during any holiday. Events like Mother's Day, Thanksgiving, or Christmas will make it easier for your customer to bring their extended families, and in return make it easier for you to acquire new patrons.
5. Hotel / spa trip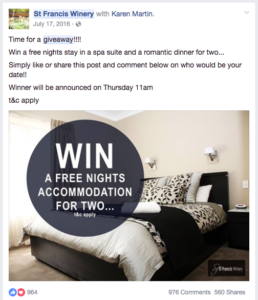 Partner with a nearby hotel to give your fans incentive to have a tour at your winery, enjoy your tasting room, and spend the night at their hotel. Your wine will be considered a must-have for a night of rest and relaxation.
6. Event / Concert tickets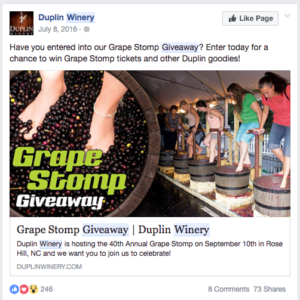 Whether it's an event downtown or in your own backyard, your fans will jump at the opportunity to win tickets. Send the winner a pair of tickets by mail, and include another gift related to your winery. For example, throw in a coupon for a discounted tasting session. Now, not only have you generated considerable social media buzz, but you've incentivized the winner to visit your tasting room!